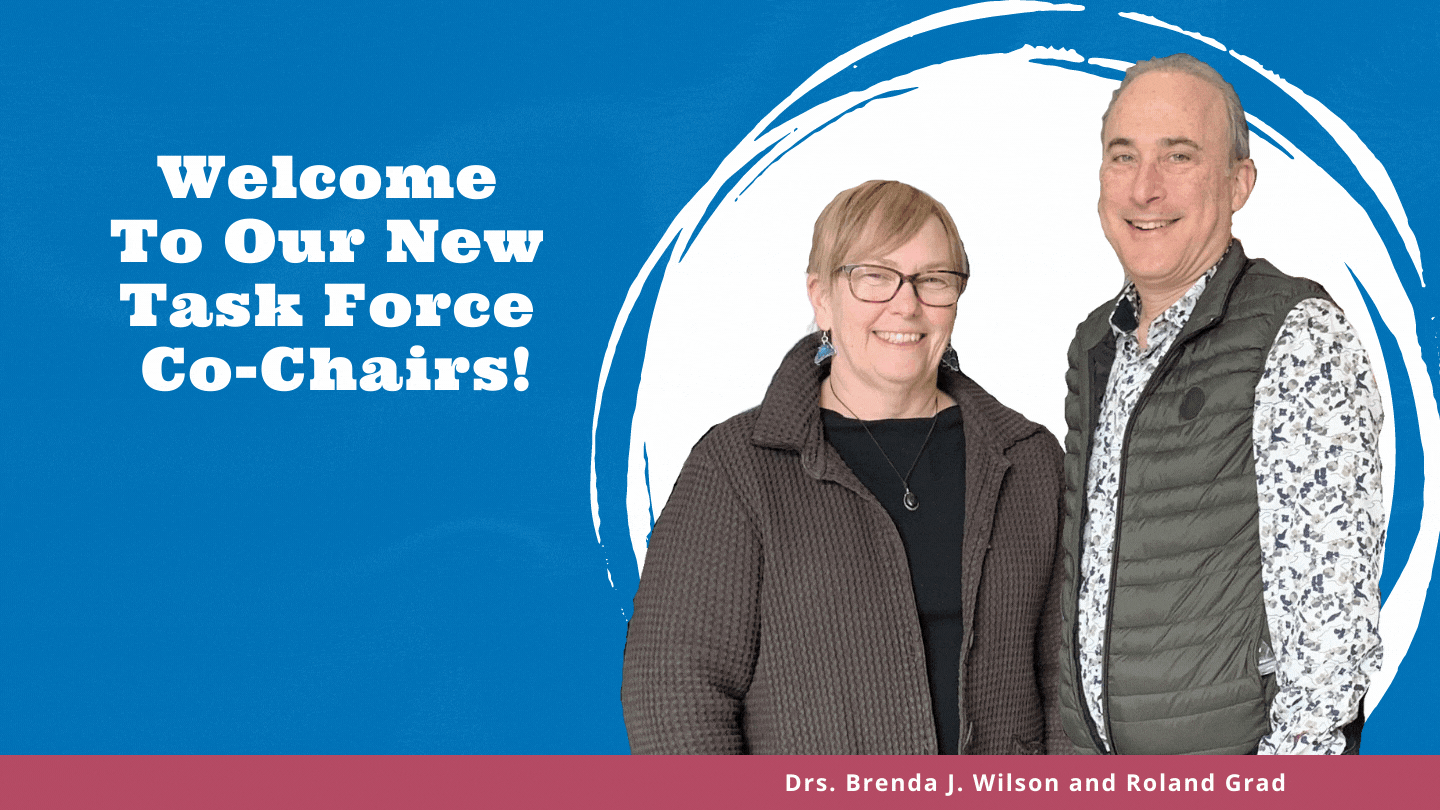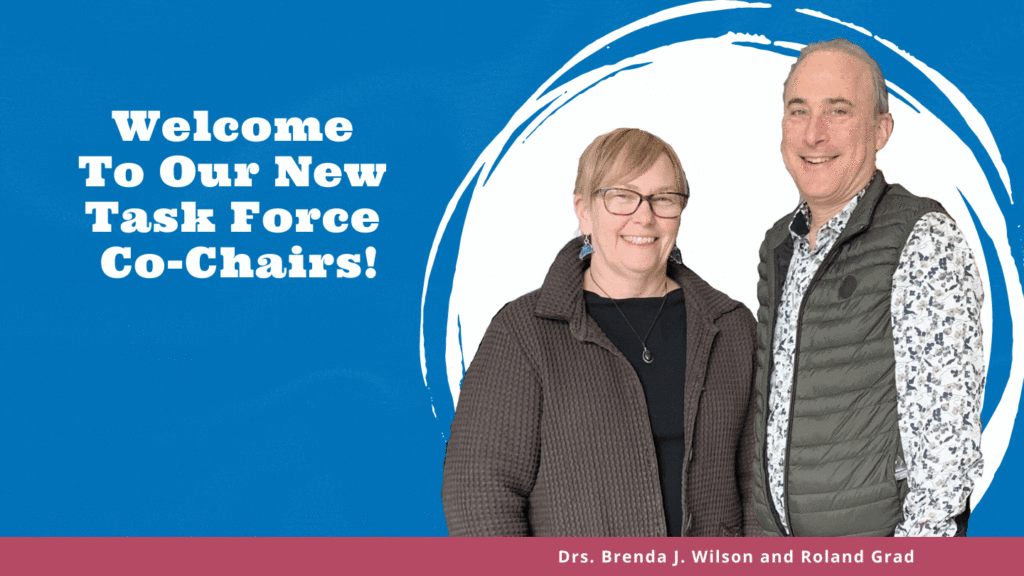 When the unexpected happened earlier this year, Task Force members stepped up to the plate to ensure continuity. Drs. Brenda Wilson and Roland Grad, long-time Task Force members, are now co-chairing the Task Force after the gap left by the death of incoming chair Dr. Ainsley Moore.
They take over from Dr. Brett Thombs who completes his four-year term as chair. Dr. Thombs will continue to focus on his busy research career in behavioural health research in chronic disease, with particular emphasis on depression.
New co-chairs
An experienced public health physician and health services researcher, Dr. Wilson is Professor of Community Health and Associate Dean of Community Health and Humanities at Memorial University, Newfoundland and Labrador. Her research interests are in the evidence-based application of genomic and genetic knowledge in the health system, and in effective engagement of patients, families and citizens in genomics implementation research.
Dr. Grad is a practicing family doctor and associate professor of Family Medicine at McGill University and publishes regularly on screening in primary care. His research studies how doctors, nurses and pharmacists use clinical information (such as a guideline recommendation) to improve health care and the health of their patients.
"I joined the Task Force in late 2013 with Brett and Ainsley and was privileged to work with such wonderful colleagues," says Dr. Grad. "I accepted the interim co-chair position because I strongly believe in the value of independent, objective, evidence-based clinical practice guidelines to inform primary care."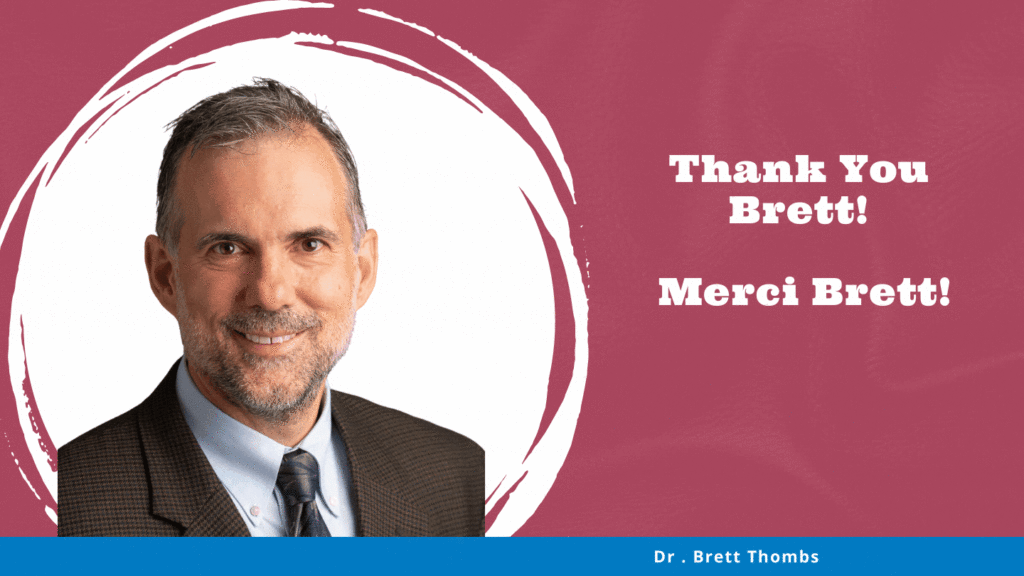 Major contribution to the Task Force
During Dr. Thombs dynamic leadership as chair, the Task Force created a public advisors network, expanded communications and its social media presence, and developed new knowledge translation materials. It also published numerous guidelines on screening for breast cancer, esophageal cancer, thyroid dysfunction, chlamydia and gonorrhea and other topics.
"Since its founding in the 1970s, the Canadian Task Force on Preventive Health Care has led the way in guideline development in Canada and internationally," says Dr. Thombs. "It has been a real privilege to be able to contribute as a member and, more recently, as Chair." I'm pleased that the Task Force will benefit from the experiences and leadership of Drs. Brenda Wilson and Roland Grad as it moves forward in its important work."
"Brett Thombs has been a force of nature in his role as Task force Chair. His commitment and energy have expanded the Task Force's engagement with other international entities which share a common mission with us, always with the goal of doing the best for patients and the Canadian public. He also helped establish the Canadian Task Force on Preventive Health Care as one of the most credible and objective sources of recommendations for prevention in primary care. The bar for his successors is set very high; in striving to reach it, Roland and I not only pay him the greatest respect, we also honour the memory of his designated successor, Dr. Ainsley Moore."
Although he is moving on from his chair role, Dr. Thombs will stay connected as a Task Force alumnus.
About the Task Force
The Canadian Task Force on Preventive Health Care is an independent panel of health professionals who are experts in clinical preventive health care and guideline methodology. This panel develops evidence-based clinical practice guidelines to help primary care providers deliver preventive health care, as well as related tools and resources to help Canadians stay healthy