Task Force Public Advisors Network (TF-PAN)
The
Canadian Task Force on Preventive Health Care
seeks diverse members of the public from across Canada for the new
Task Force Public Advisors Network (TF-PAN). 
Thank you for your interest in the TF-PAN, we are currently not recruiting any new members for this year. If you would like to receive future updates, please sign up for our newsletter.
Join the TF-PAN and make a difference.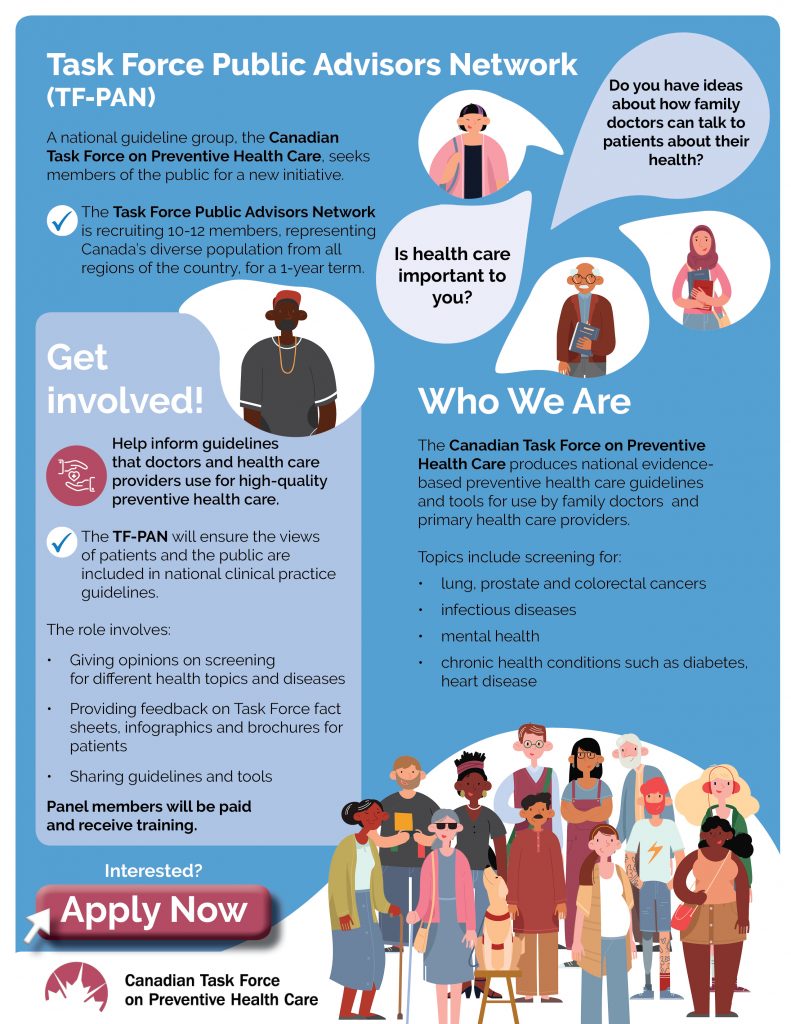 The role involves:
Giving opinions on screening for different health topics and diseases
Providing feedback on Task Force tools like fact sheets, infographics and brochures for patients
Sharing guidelines and tools
Panel members will be paid and receive and training on preventive health topics, screening, patient-oriented research and more.
Please note, if you are a primary health care provider, you are not eligible to be at member of the TF-PAN.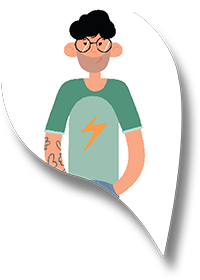 Ming's Story
Ming's doctor recommended a program at the community centre to quit smoking. However, he can't get there as he doesn't have a car and the bus trip takes over an hour. This motivated Ming to join the TF-PAN to help make guidelines for family doctors and other healthcare professionals.
"I wish there was some sort of online program I could do at home", he thought. "I know I would attend every session if it were online. If only could tell doctors this might be a better option for people like me."
Now, thanks to Ming and the other TF-PAN members, family doctors can follow a guideline on smoking cessation that recommends programs either at the community centre or online, depending on what patients want. Ming is proud of helping make healthcare better for Canadians.
Frequently Asked Question
Who we are
The Canadian Task Force on Preventive Health Care produces guidelines and tools for family doctors, nurses and other health care providers to support the prevention of diseases and illnesses in Canada.
Topics include screening for the prevention of:
breast, lung, prostate and colorectal cancers
infectious diseases
mental health
chronic health conditions such as diabetes and heart disease