Slide 1
Depression in pregnancy
and the postpartum period
Public Resources
Depression in pregnancy and after giving birth is a serious issue.
As part of usual care, clinicians should ask pregnant patients and new parents about their mental well-being. However, the Task Force recommends against universal screening for depression using standardized tools, such as questionnaires, with pregnant and postpartum patients (up to 1 year after birth).
Why? The evidence does not show benefit.
For patients
As part of regular visits, your healthcare provider should ask about well-being. This can include symptoms of depression.
If you're worried, talk to your healthcare provider. It's important to talk to them about any mental health concerns before, during, and after you give birth.
If you are diagnosed with depression, your healthcare provider can talk about support and treatment options.
"Baby blues" vs. postpartum depression
It is normal and common to have what's often called "baby blues" starting a couple days after giving birth.
These are feelings of sadness, anxiety, and/or being upset with your baby or partner. Other symptoms include unexpected crying, trouble sleeping and loss of appetite.
"Baby blues" are brought on by a large change in hormones after birth, loss of sleep, and increased stress.
Symptoms often get better within 1 – 2 weeks without any treatment.
Postpartum depression shares symptoms with "baby blues", but it is more intense, lasts longer and needs treatment.
What is screening? 
Screening for depression involves asking a patient a set of questions on a form with answer scores and then acting on them. If your score is high, you'll get follow-up to see if you are depressed and could benefit from treatment.
This type of screening hasn't been shown to improve mental health any more than informal talks between patients and their clinicians about well-being that are part of usual care. It also takes away precious time that could instead be used to talk about mental or physical health.
This guideline does not apply to pregnant people or those who have given birth in the last year and

have a history of depression or
are being assessed or treated for other mental disorders.
Learn more about screening here.
If you're pregnant or recently had a baby and think you might be depressed, contact your healthcare provider or a depression resource:

Public Tools and Resources
Under 30 and sexually active?
It's a good idea to get tested. Learn more:

Additional Guidelines & Tools

About Task Force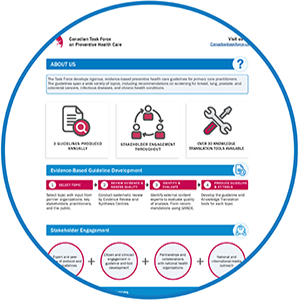 About Us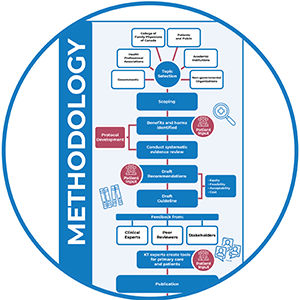 Our Methodology
Task Force History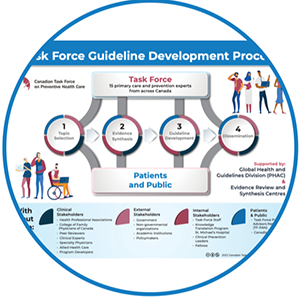 Guideline Development Process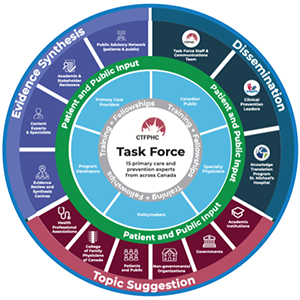 Org Chart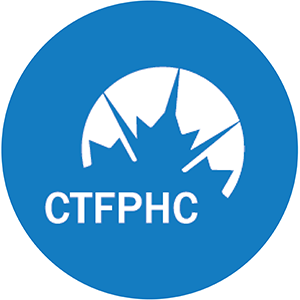 Our Members