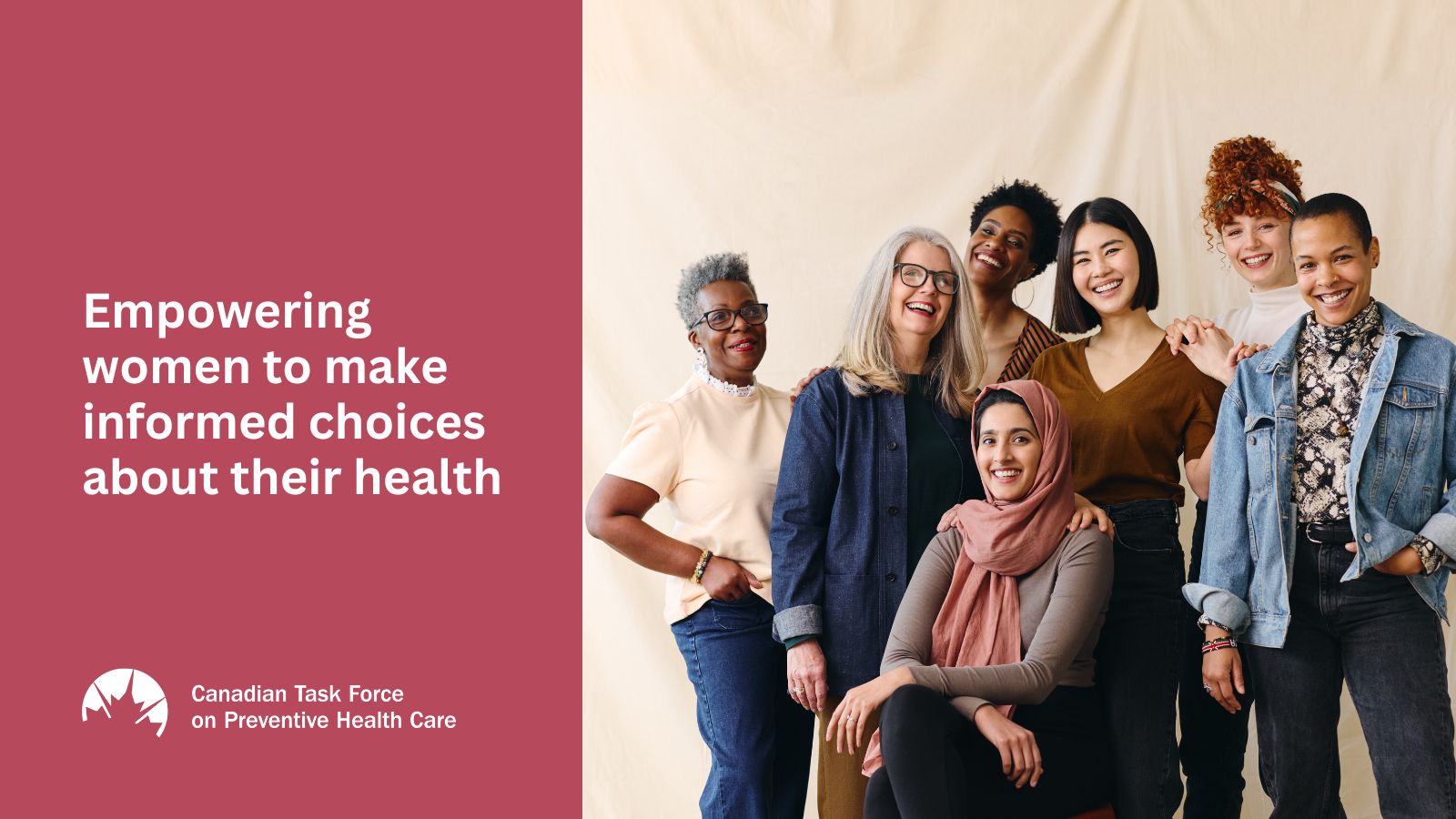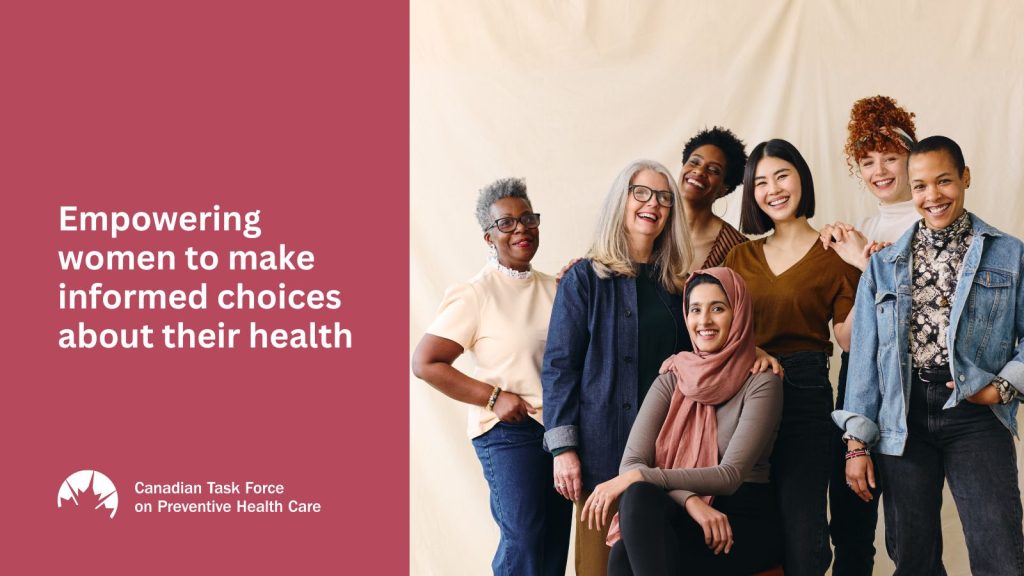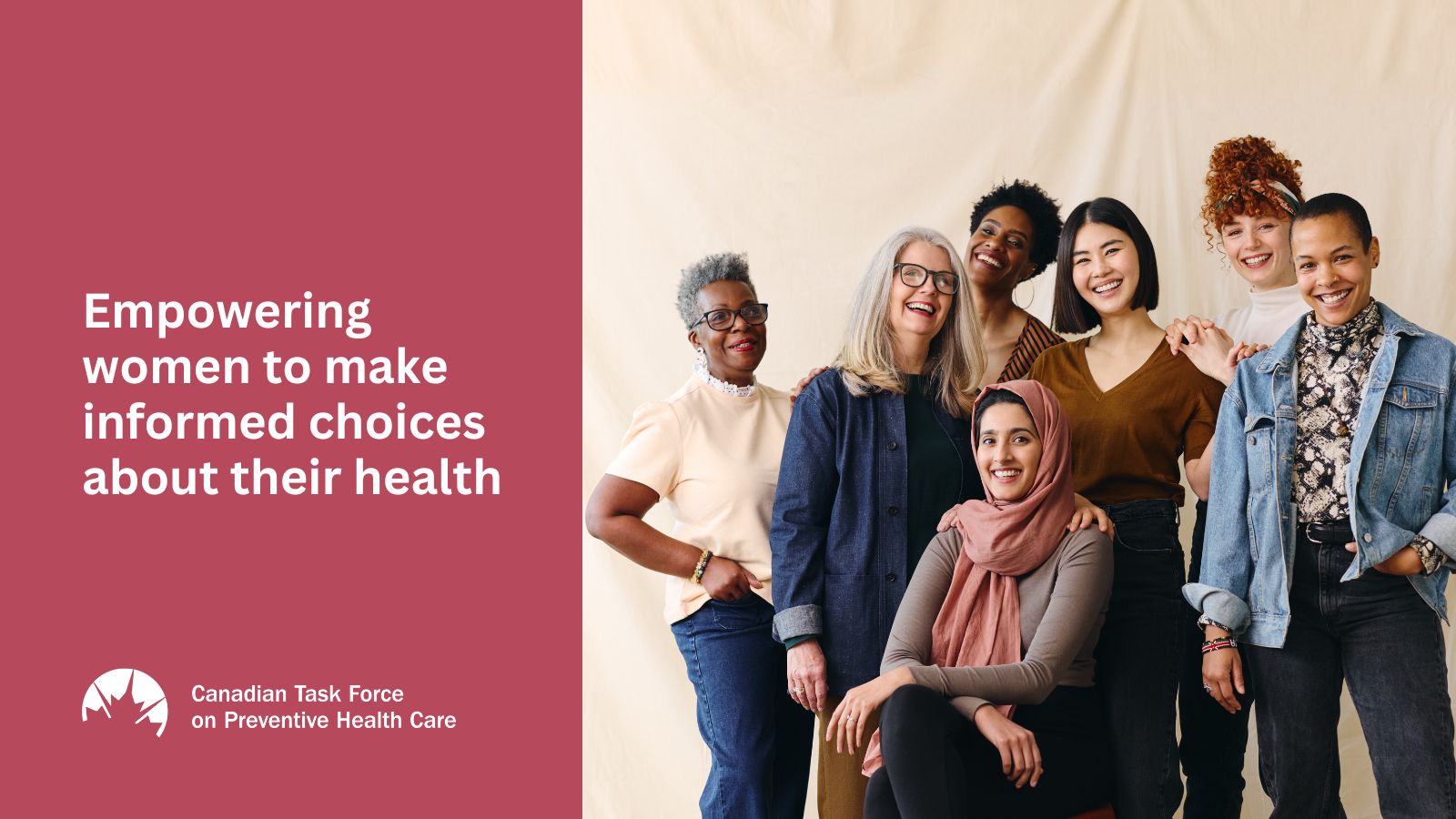 Last updated: June 21, 2023
While the US Preventive Services Task Force's draft proposal now recommends starting breast cancer screening at age 40 for all women, we recommend shared decision-making.
Our Canadian guideline, published in 2018, recommends that women aged 40-49 (and aged 50-74) who want to be screened for breast cancer talk to their health care professional about the pros and cons of screening, and their personal values and preferences. This is shared-decision making. The evidence reviewed for our guideline is unclear whether the potential benefits outweigh the potential harms, such as false positives, unnecessary biopsies, and overdiagnosis.
After informing women of the risks as well as benefits, some may choose to be screened, but many would not.
"Empowering women to make screening decisions that are right for them is important," says Dr. Guylene Theriault, Chair of the Canadian Task Force on Preventive Health Care and a family physician. "As the evidence in the 2018 guideline showed a close balance between potential benefits and harms, the decision on whether to screen should be made after a discussion to consider the patient's values and preferences."
A 2018 systematic review on values and preferences indicated that when women are informed of the harms and benefits, some who are aged 40-49 may choose to be screened, but many would not.
In early 2023, the Canadian Task Force on Preventive Health Care began an update to the breast cancer screening guideline to take into account new evidence.
Conversations are critical when it comes to breast cancer screening
Find tools to help with shared decision-making.
Shared decision-making and 1000 person tools