Upcoming Guidelines
Guideline Topics
What topics interest you? Submit ideas for preventive health guideline topics.
Age to stop screening?
Shared decision making with older adults can help reduce overscreening and potential harms. An article in the Canadian Family Physician Prevention in Practice, led by Dr. Roland Grad and with contributions by other current and former Task Force members, provides practical information for clinicians on when to stop screening, how to discuss with patients and more.
Listen to a podcast or read more.
Additional Reading
Interested in shared decision making? Read more recent articles by Task Force members on Teaching shared decision making and Quality of the screening process.
Fall Conferences
Going to conferences this fall? Attend a Task Force workshop or visit our booth for useful decision tools, resources, make suggestions and more at:
Tools

Need tools for shared decision-making with patients?
The Task Force offers a range of tools for physicians on:
the updated breast cancer guideline
NEWS

Screening to prevent fragility fractures among adults 40 years and older in primary care: protocol for a systematic review, Systematic Reviews, August 2019
Tier 1 Canada Research Chair – Dr. Lisa Hartling, lead of the University of Alberta Evidence Review and Synthesis Centre (ERSC), was recently named a Tier 1 Chair in Knowledge Synthesis and Translation
Task Force Chair Dr. Brett Thombs was elected member of the Royal Society of Canada College of New Scholars, Artists, and Scientists for his work in preventive health care, rare diseases, depression screening and health care research methods and reporting
Family Medicine and The Canadian Task Force on Preventive Health Care: Are we up for the challenge?
Roland Grad issues a challenge to family medicine in his piece on being a Task Force member
GET INVOLVED
Trainees and early career professionals
The Task Force Internship Program offers mentored training opportunities to Canadian health care trainees and early career professionals.Learn more.
Patients and Public Engagement
Patients and members of the public can help identify important harms and benefits of preventive health care, and give feedback on guideline communication tools.Interested? Email KTteam@canadiantaskforce.ca. Compensation is provided.
Clinicians
Clinical Prevention Leaders Network promotes the use of clinical practice guidelines through local educational outreach and peer-to-peer learning. Interested in joining the network? Visit CPL Network webpage.Healthcare Practitioner Tool Usability Testing – Clinicians can provide feedback on content, layout, navigation and look of guideline decision tools. Interested? Email KTteam@canadiantaskforce.ca.
---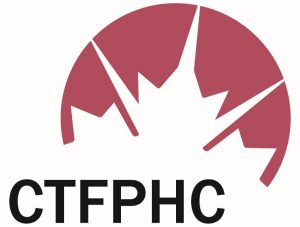 The Canadian Task Force on Preventive Health Care is composed of experts who develop evidence-based recommendations for clinical preventive health services delivered by primary care practitioners. The Task Force is supported by the Global Health and Guidelines Division of the Public Health Agency of Canada, Evidence Review and Synthesis Centres from the University of Ottawa and the University of Alberta, and the Knowledge Translation Team from St. Michael's Hospital, Unity Health Toronto.
Canadian Task Force on Preventive Health Care