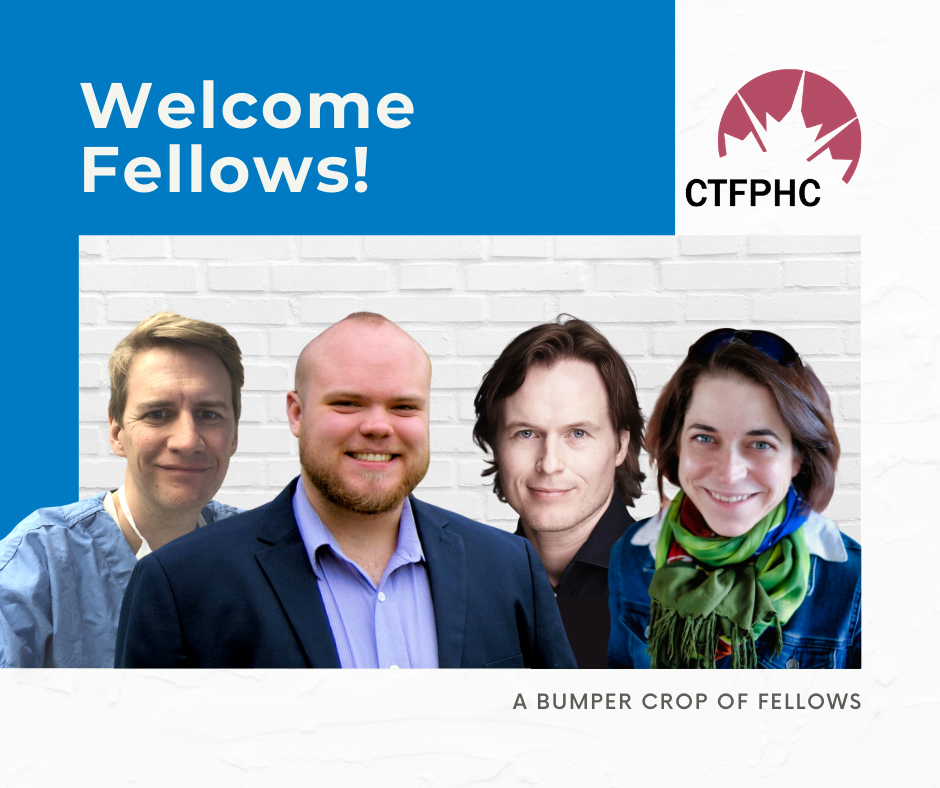 From Indigenous health to trans health, health equity, neuroscience and patient safety, the Task Force's four new fellows bring a wealth of energy and unique perspectives to guideline development.
As part of the Task Force's fellowship program, these young physicians will work on future guidelines, gaining experience and contributing their own ideas and perspectives. They join current fellow Dr. Amanda Tzenov, a family physician and an Assistant Professor with the Faculty of Medicine at Memorial University, St. John's, Newfoundland, who focuses on caring for adults with intellectual and developmental disabilities.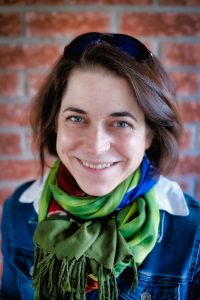 Pascale Breault
After completing a degree in international relations and law, Dr. Pascale Breault pursued a career in Family Medicine at Université Laval in Québec. She recently completed a postgraduate certificate in teaching evidence-based healthcare at the University of Oxford. As a medical educator, she focuses on Indigenous health issues and evidence-based healthcare. Dr. Breault will be mentored by Guylène Theriault. Read her recent CMAJ Blogs post on racism in Indigenous health.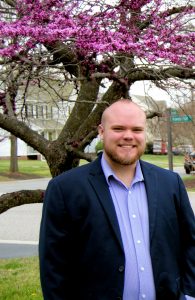 Richard Henry
Richard Henry is a postdoctoral fellow at McGill University where he is working with cohort-based trial models in scleroderma and in trans health. He holds an MA in Women's and Gender Studies and a PhD in Health Psychology from Virginia Commonwealth University. Dr. Henry will be mentored by Dr. Brett Thombs.
Keith Todd
Welcome to Dr. Keith Todd, a family doctor at the Herzl Clinic of the Jewish General Hospital in Montreal and an Assistant Professor at McGill, who will intern with Dr. Roland Grad. Prior to his medical training, Dr. Todd completed a PhD and postdoctoral fellowship in Neuroscience. He has taken on key roles in education and leadership in Family Medicine at McGill.
"As a scientist first and now as a physician I've always sought out and attempted to make fact-based decisions. The Canadian Task Force provides unbiased, evidence-based guidance on many important topics, which is exactly what we (doctors) need to help us and our patients navigate the plethora of information and misinformation available today. Led by primary care physicians, it also has an important and unique standpoint. Training with Dr. Roland Grad and others who shared his philosophy was incredibly instrumental in shaping my perspective and I'm excited to have the opportunity to work and learn from this amazing group."
Anthony Train
Anthony Train is an academic family physician at Queen's University Department of Family Medicine where he leads his department's quality improvement education program for residents. Previously, he led Alberta's Choosing Wisely efforts in primary care. He holds a master's degree in Healthcare Quality. His research interests are in patient safety and evidence-based medicine – he will intern with Dr. Nav Persaud.
"The Taskforce guidelines are a necessity in my daily work as a family physician. Years ago, I met various Task Force members, Drs. Jim Dickinson and Roland Grad, and realized we had a lot in common philosophically. I became engaged with Choosing Wisely in 2014 and noted there was significant messaging overlap between the organizations.
I took the opportunity to become a Canadian Prevention Leader with the Task Force a few years ago and enjoyed this experience. When I saw that Dr. Nav Persaud (whom I admired for his leadership during the opioid crisis) was working on a new guideline, I knew I needed to learn more as a Task Force fellow. I am very excited to be part of this important work."