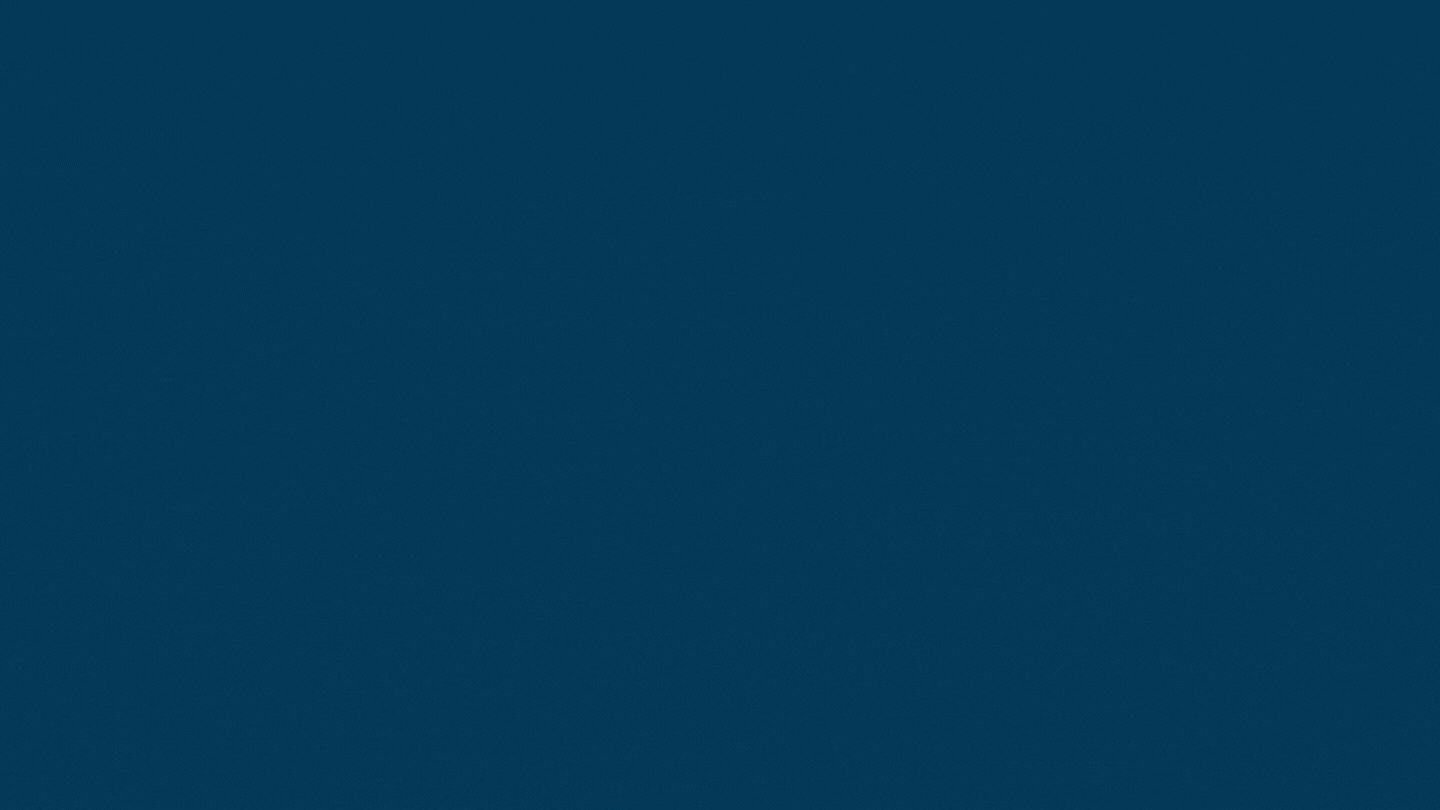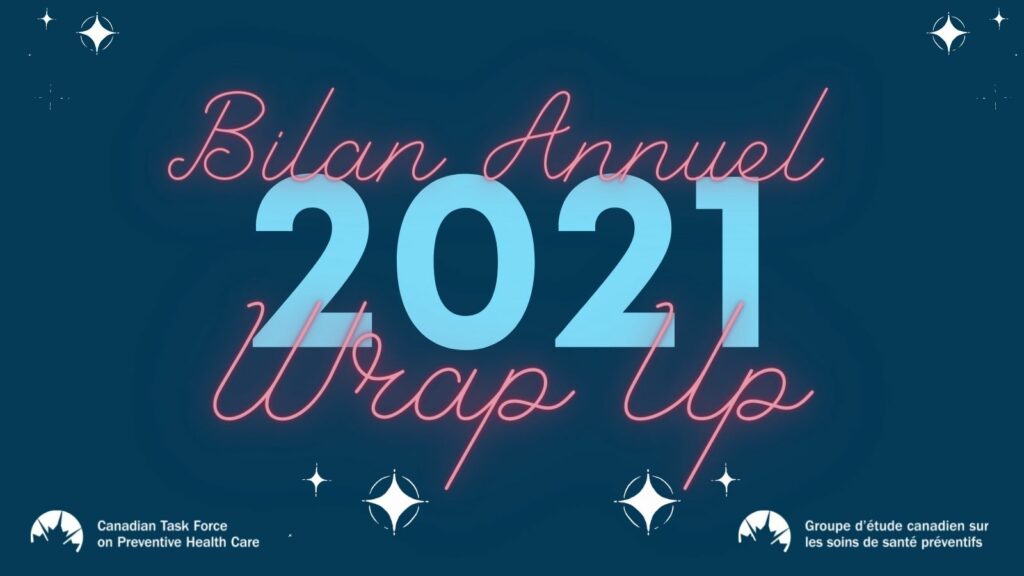 As we near the end of a second pandemic year, we wanted to provide a look back on Task Force accomplishments and changes. It was a busy year, with highs and lows and different ways of doing things, just as it has been for many others.  
Some highlights: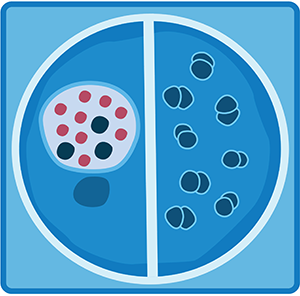 New guideline – Recommendation on screening for chlamydia and gonorrhea in primary care for individuals not known to be at high risk was published in CMAJ April 19 along with supporting tools for physicians and the public. As of November 30, it has been downloaded more than 12 000 times.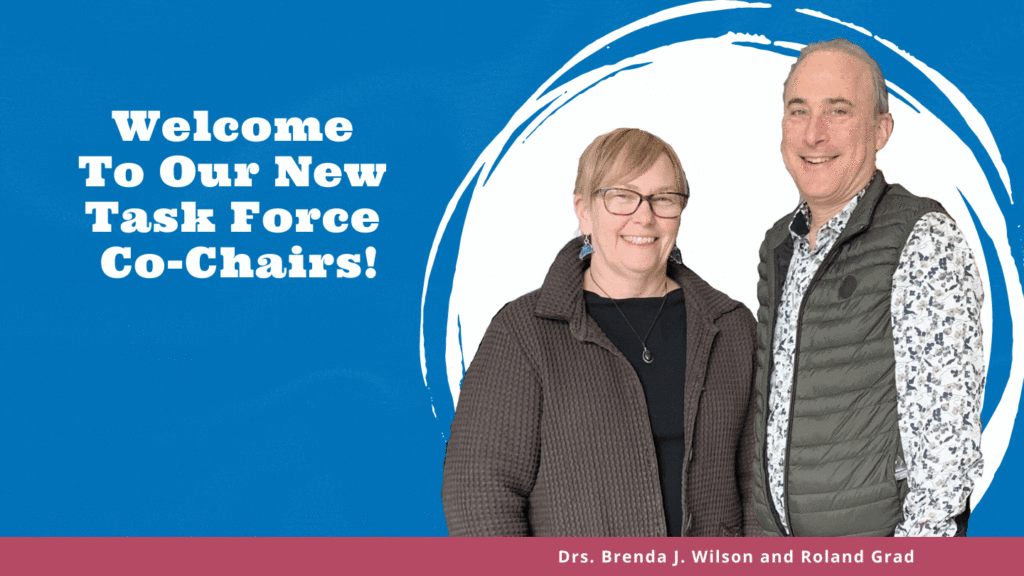 New Co-chairs – For the last four years, Drs. Brett Thombs and Ainsley Moore led the Task Force as chair and vice-chair respectively, through the roll out of a variety of guidelines, new materials, outreach initiatives and more. With the unexpected death of Dr. Moore in June and the end of Dr. Thombs term as chair, Drs. Brenda Wilson and Roland Grad stepped in to co-chair the group in this next phase. We are grateful to Dr. Thombs for his dedication and energy in leading the group and to the new co-chairs for their leadership as we continue to mourn the loss of our wonderful colleague Dr. Ainsley Moore.  
Hellos and goodbyes – This year, we welcomed new Task Force member Dr. Emily McDonald and bade farewell to Drs. Heather Colquhoun and Tina Korownyk and John LeBlanc. Several new staff – Harleen Buttar, Mohamed Hassan and Nilram Jalilian joined the Knowledge Translation team (see below).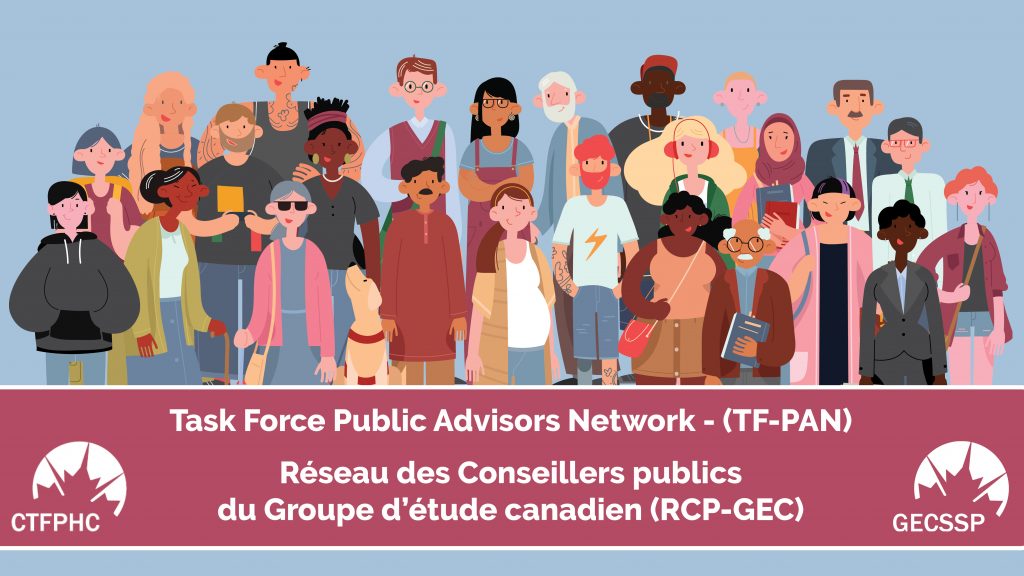 TF-PAN – January 2021 saw the launch of the Task Force Patient Advisors Network (TF-PAN), which involves members of the public to help inform guideline and ensure that the views of patients and the public are included in national clinical practice guidelines.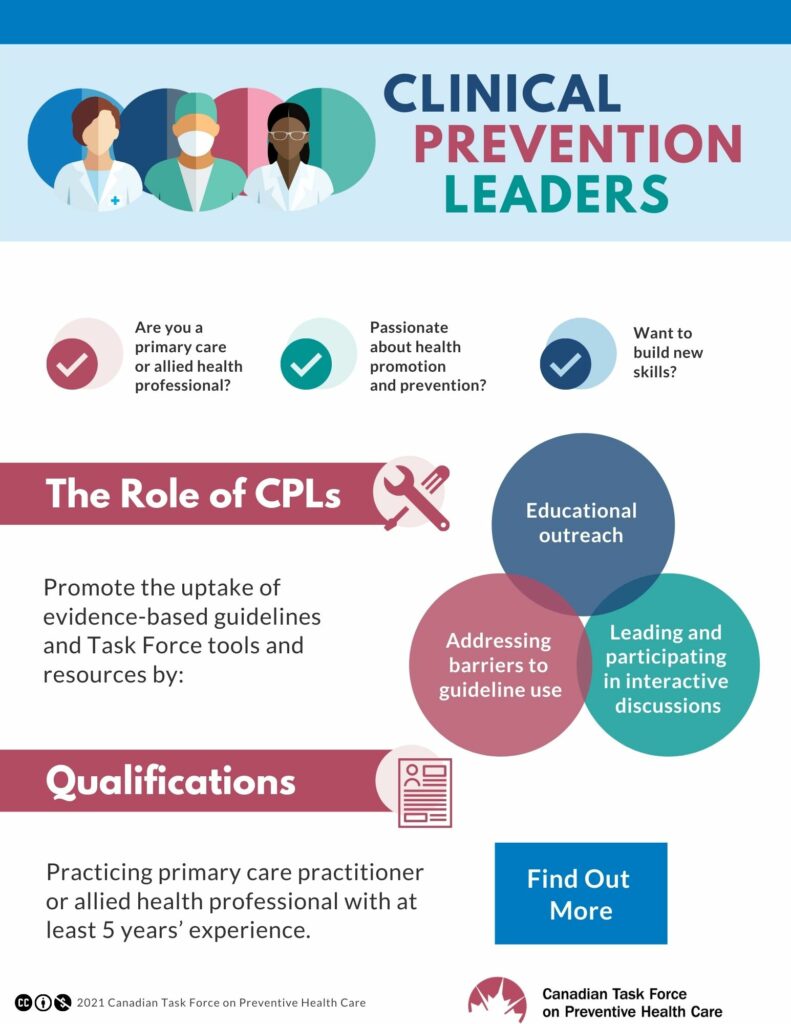 Clinical Prevention Leaders – We relaunched the Clinical Prevention Leaders (CPL) program in late 2021 to recruit keen primary care professionals to help promote uptake of evidence-based clinical practice guidelines.  
Conferences and presentations – Virtual Task Force booths at four conferences – Choosing Wisely Canada National Meeting, Rural and Remote Medicine, Congrès annuel de médecine and Family Medicine Forum – received more than 530 visits. Task Force members delivered a range of presentations on screening topics in primary care in 2021.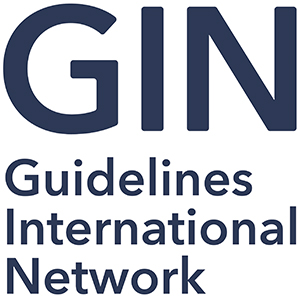 International reach – In 2021, all Task Force guidelines were included in the Guidelines International Network (G-I-N) library, allowing them to be accessed by guideline groups around the world.   
Social media expansion – We launched an Instagram channel with the chlamydia and gonorrhea guideline, using attractive visuals to target the under 30 demographic, a key audience for the recommendations. Follow @canadiantaskforce on Twitter for links to guidelines, clinician tools, related publications and more.  
What's next? Looking to 2022, we hope that life can move to a more consistent new normal where widespread vaccination prevents severe COVID-19 illness, blunts or stops new variants in their tracks and allows us to gather in person with colleagues, friends and family. In 2022, watch for new guidelines, new members and the full launch of the CPL program.