Full Guidelines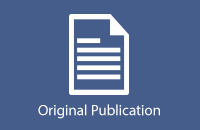 Click here to view article


Tools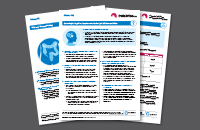 Additional Documents
Click here to see additional documents


Endorsements

This Clinical Practice Guideline has been endorsed by the College of Family Physicians of Canada.


Calculate by QxMD
This guideline and KT tool(s) are available on QxMD. Click here to download the app.
Summary of recommendations for clinicians and policy-makers
Recommendations
The growth monitoring recommendations apply to all children and youth 0–17 years of age who present to primary care.
We recommend growth monitoring at all appropriate primary care visits using the 2014 WHO Growth Charts for Canada.(Strong recommendation; very low quality evidence)The prevention recommendations apply to all children and youth 0–17 years of age who have a healthy weight. They do not apply to children and youth with eating disorders, or who are underweight, overweight, or obese.
We recommend that primary care practitioners not routinely offer structured interventions aimed at preventing overweight and obesity in healthy weight children and youth.(Weak recommendation; very low quality evidence)The management recommendations apply to children and youth 2–17 years of age who are overweight or obese. Children and youth with health conditions where weight management is inappropriate are excluded.

For children and youth aged 2 to 17 years who are overweight or obese, we recommend that primary care practitioners offer or refer to structured behavioural interventions aimed at healthy weight management.
(Weak recommendation; moderate quality evidence)
For children and youth aged 2 to 11 years who are overweight or obese, we recommend that primary care practitioners not offer Orlistat aimed at healthy weight management.
(Strong recommendation; very low quality evidence)
For children and youth aged 12 to 17 years who are overweight or obese, we recommend that primary care practitioners not routinely offer Orlistat aimed at healthy weight management.
(Weak recommendation; moderate quality evidence)
For children and youth aged 2 to 17 years who are overweight or obese, we recommend that primary care practitioners not routinely refer for surgical interventions.
(Strong recommendation; very low quality evidence)
Continuing Medical Eduation
Additional Documents
Protocol (pdf)
Published Systematic Reviews