Full Guidelines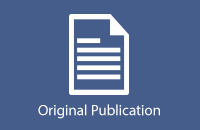 Click here to view article


Tools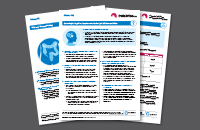 Additional Documents
Click here to see additional documents


Endorsements

This Clinical Practice Guideline has been endorsed by the College of Family Physicians of Canada.


Calculate by QxMD
This guideline and KT tool(s) are available on QxMD. Click here to download the app.
Summary of recommendations for clinicians and policy-makers
Recommendations are presented for screening asymptomatic women who are or have been sexually active. They do not apply to women with symptoms of cervical cancer, previous abnormal screening results (until they have been cleared to resume normal screening), those who do not have a cervix (due to hysterectomy), or who are immunosuppressed.
Recommendations
For women aged < 20 we recommend not routinely screening for cervical cancer
(Strong recommendation; high quality evidence)
For women aged 20 to 24 we recommend not routinely screening for cervical cancer.
(Weak recommendation; moderate quality evidence)
For women aged 25 to 29 we recommend routine screening for cervical cancer every 3 years.
(Weak recommendation; moderate quality evidence)
For women aged 30 to 69 we recommend routine screening for cervical cancer every 3 years.
(Strong recommendation; high quality evidence)
For women aged ≥ 70 who have been adequately screened (i.e., 3 successive negative Pap tests in the last 10 years), we recommend that routine screening may cease. For women aged 70 or over who have not been adequately screened we recommend continued screening until 3 negative test results have been obtained.
(Weak recommendation; low quality evidence)
Continuing Medical Eduation
Additional Documents